Dec
09
2020
Christmas is soon here and as we hear those sleigh bells jingling, we know that sometimes our money would be haemorrhaging to and many friends are messaging, texting, and calling "Yoo hoo".
With all the jovial banter aside, this will be a tough time to maintain the budgeting plans and goals that were set earlier in the year. Yes, it may have been a tough year and there is the desire to splurge a little, but it is these budgeting plans that are keeping many afloat in these tough economic times. So, to help you get through this Christmas period here are some tips that can result in an enjoyable Christmas without necessarily have to give up on the budgeting system that was implemented.

As raised in a previous article, it was recommended that you should attempt to save for specific events, like back to school and hopefully, you included saving and budgeting for Christmas in your plans. If you have not done so or you were unable to, maybe this is your make up Christmas where you would start saving for Christmas next year.

If you are a part of a large family or have many friends, rather than buying a gift for a person as you may feel obligated to, think about suggesting a gift exchange so there is still that spirit of giving but each person is limited to one gift and there is a limit on the amount that should be spent on any gifts. If you are spending extra money this Christmas, do record your spending and place in an excel sheet or a piece of paper to have a visual of the amount you are spending and when you have met your budget stop. It is easy to get carried away around this time.

However, maybe you can try not to spend any extra money and let this be the year to be creative. Instead of purchasing gifts, you can give of your time or give the added personal touch of a homemade gift. Ask yourself what skills do you have, are you a good cook or a good artist? Maybe, you can give a friend or family member the baking, cooking, or painting lessons to learn a new skill in something. For many, Christmas means a full thorough cleaning of the home and this process can be used as a means of identifying things that can be sold for extra money, repurposed or regifted.

Consider making your own Christmas decoration and think about alternatives to the fancy trinkets or trimmings we may purchase, for example, you can reduce the expense of buying gift wrapping paper by using alternative paper or plastic tablecloth, or perhaps instead of fancy bells try balloons to bring a bit of the festive spirit.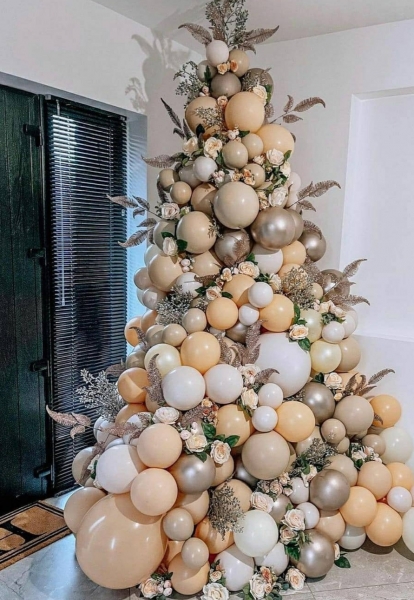 Create with your heart and build with your mind. Happy Holidays from the team at Caribbean Credit Bureaus Ltd and Creditinfo Barbados!